We help the vulnerable – especially children and the elderly; we do not deal with politics. Thanks to your donations, we provide them with material assistance to which we add a generous portion of emotional support, which cannot be bought with money.

We bring aid to areas that are very difficult to reach. We give jobs to locals. We buy from them at minimal cost. We (no longer) bring anything from the Czech Republic, everything is taken care of by local volunteers.
Michal "Kody" Kislicki
My story is strongly connected with Desire to Help, the non-profit I founded during my volunteer times in eastern Ukraine. I started as an ordinary volunteer (in 2014), helping to rebuild a shot-up children's home and distributing bread to people trapped in the combat zone. Thanks to the good people from the Czech Republic, I understood that besides my personal commitment, I can contribute a lot by somehow channelling the desire to help of others.
I had absolutely no faith in non-profits and donations. Today, maybe also thanks to my faith, I am the one who organises them. Why? I think everyone is happy to help if we give them a fair chance to do so. Most people simply do feel the need to help their fellow human beings who are more vulnerable or find themselves in trouble.
Ukrainian team
In the seven years I spent on the front lines in eastern Ukraine helping those in need, I got to know dozens of devoted local volunteers. They had left their homes just like me to live on the battle front and be there every day for those who cannot help themselves. This is not a job, it is a cut-and-dried mission. To put your life on the line every day and share with the grannies and little children their difficult fates, to organise and always search for at least a spark of hope and positivity where it often seems pointless. We know it is not.
Nobody said it would be easy. Those who lasted 4+ years have stayed to this day and became volunteer professionals. And we are proud to say that some of them have joined the team of Desire to Help. We now (2022) have 10 team members in the combat zone of eastern Ukraine who organise the Safety Camps and the Heating for Grannies project; another 20-40 volunteers participate as needed depending on the situation.
Numbers that scream "Joy"
grandmothers saved from the cold
children taking a break from the war
donors changing the world for the better
The story of a non-profit
that decided to do things differently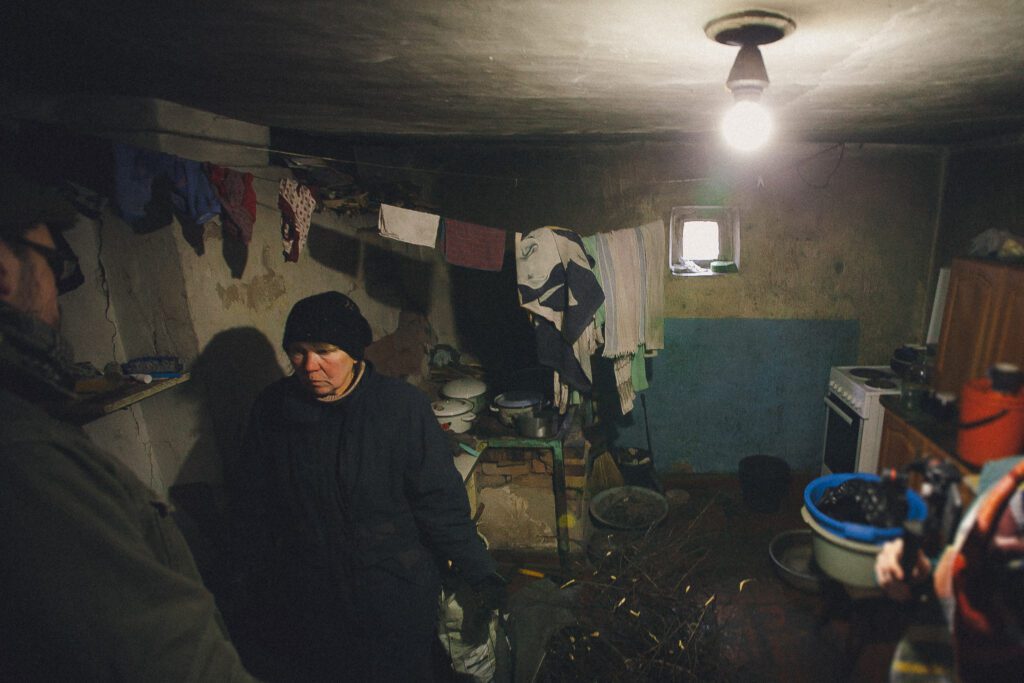 How it all started: First time on the front line
Michal Kislicki, an electrician from Brno, sets out as a complete rookie to help civilians caught up in the emerging war for eastern Ukraine. He finds his life's mission in helping elderly ladies and children living in the combat zone.
He joined the Ukrainian volunteers at the front, distributing bread in the shelled city of Vuhlehirsk. The helplessness of abandoned children, the elderly and the sick who cannot escape has motivated him to keep helping ever since.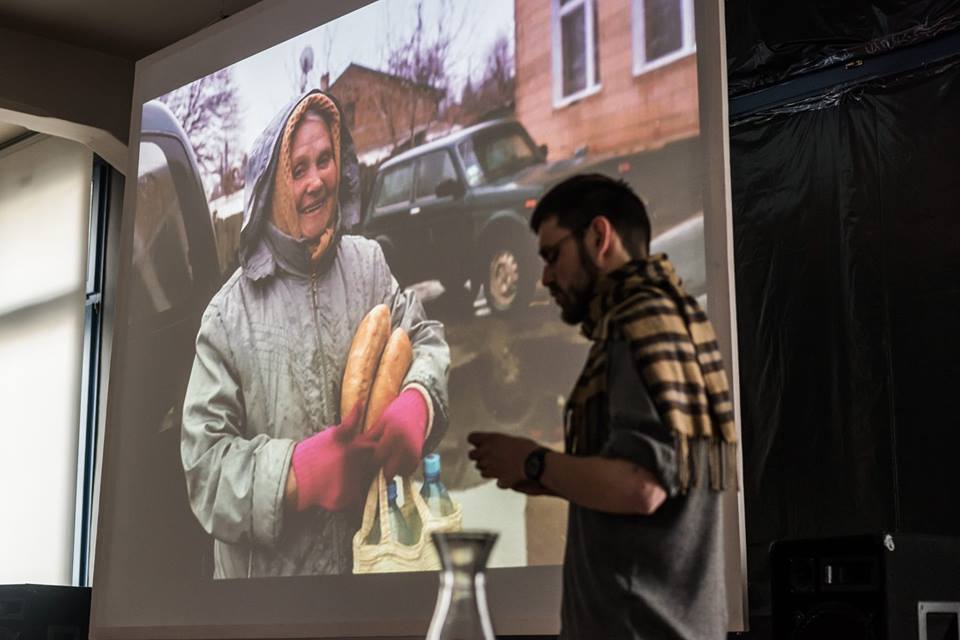 Blog, talks and the first donors and projects
Encouraged by his Czech friends, Michal started to write a Facebook blog about his experiences of frontline evacuations and delivering food to the needy. Several cities across the Czech Republic invited him to give talks there. At the first talk, an unknown donor pressed a five hundred crown bill (about 20 pounds) into Michal's hand and said: "You're going back there, aren't you? Here is something to help those people with." More like-minded donors joined in at the following talks. Michal realised that besides the help he is able to provide by himself, he could also engage all the good people in the Czech Republic and deliver their aid to those affected by war who need it most.
After returning to Donbas, he came up with the idea and organised the first summer Safety Camps for 60 frontline children, where the kids had a chance to take a break from the war for at least a few days. In the winter, the Heating for Grannies project followed with the aim to provide wood and stoves to about 100 grandmothers living in the frontline area so that they would not freeze to death in their half-ruined houses and temperatures as low as -20 degrees Celsius.
One wedding and many years of work
Michal found not only his life's mission in Ukraine, but also his love. After their wedding, Michal and his wife decided to give everything they could and devote themselves to helping people on the front line. They settled 50 km from the front in Sloviansk, where their son was born.
Michal travels to the Czech Republic to give talks and encourage people to get involved in helping those in need. The fan base of Desire to Help is growing, as are the opportunities for new projects in eastern Ukraine.
The war in Ukraine shifted to the trenches, its end nowhere in sight. Michal leads a small team of 4 local volunteers. They work on improving the organisation of the Safety Camps and the Heating for Grannies project.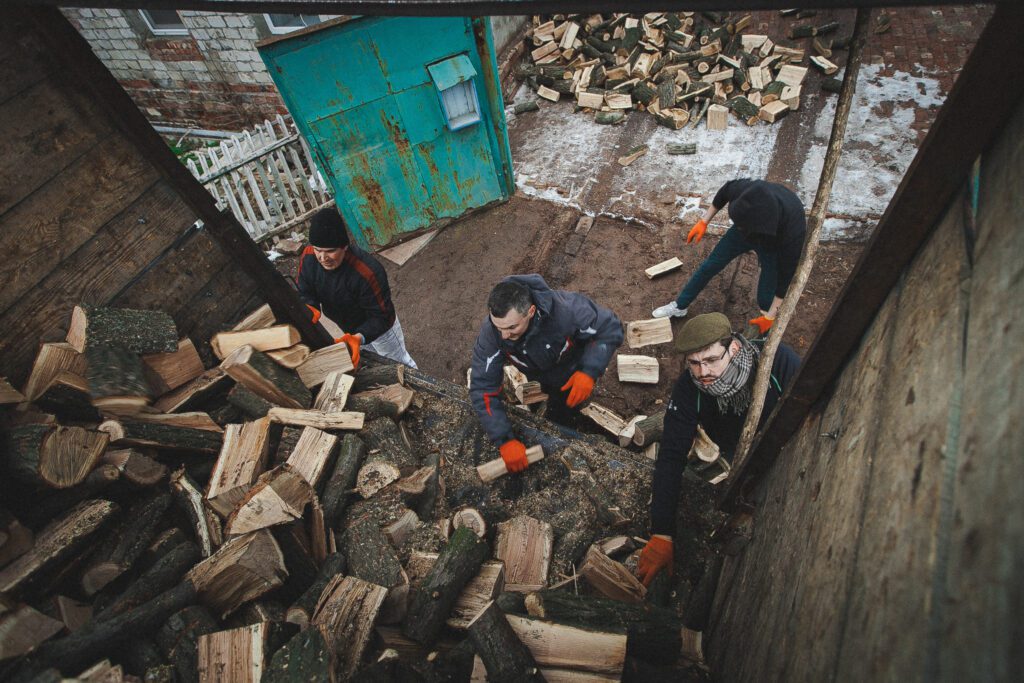 Growing team and professionalism
The teams and the projects have grown significantly in the five years on the front line and so has their level of professionalism. We have refined our processes to seek out and assist those most in need on the front line efficiently and as much as we can. This allows us to help more grandmothers and children in more than a dozen frontline towns each year (200-250 children at the camps and 200-250 grandmothers secured for the winter).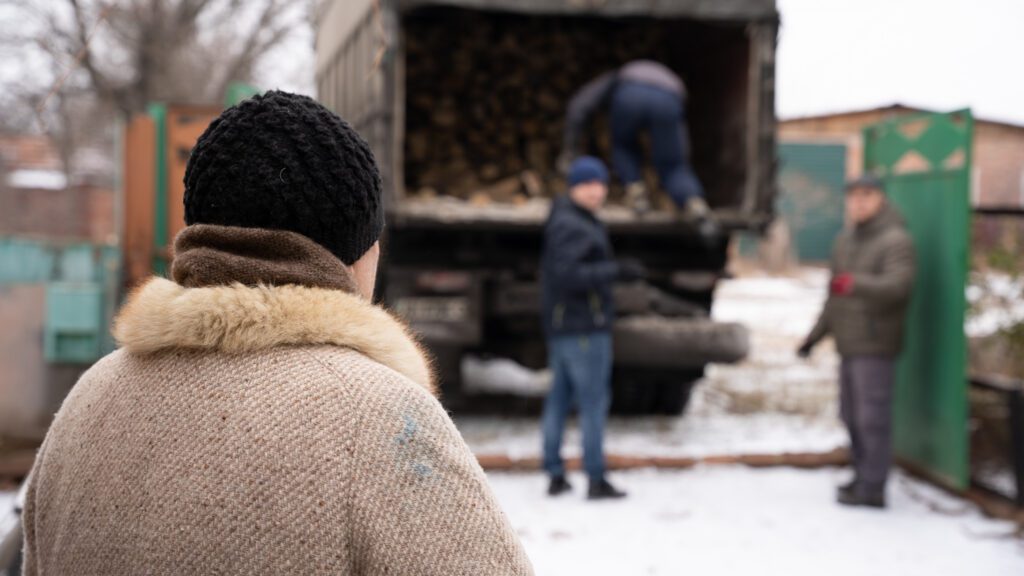 Stock-taking and journey to Bohemia
Michal is confident of the Ukrainian team's skills and sees that such devoted workers can easily be managed remotely. Michal returned to the Czech Republic after seven years spent working at the front, for the sake of his wife and their 4-year-old son. The Heating for Grannies project and the Safe Camps celebrated six successful years!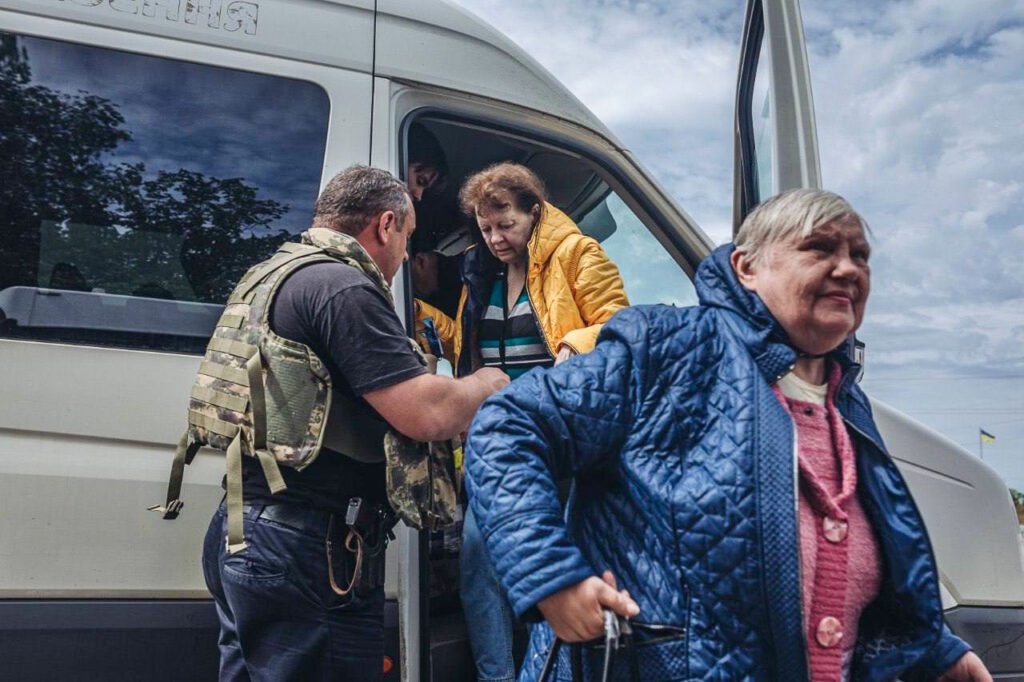 The war, new leadership and restored vigour
At the end of February, the war spread to the whole of Ukraine, and after fierce fighting, the war is shifting to the trenches again, especially in Donbas. The Ukrainian team is making good use of its know-how of previous years – mainly in evacuation from shelled cities in eastern Ukraine to the interior of the country and in distribution of food parcels directly on the frontline.
We managed to hold a Safety Camp for almost 300 frontline children, who enjoyed a programme prepared in cooperation with psychologists that was full of water games in swimming pools, which helped them to wash away at least part of the trauma caused by the frantic evacuation from the front.